Carmen STANESCU, Senior Quality Trainer, Division of Mechanical Process Engineering for Romania :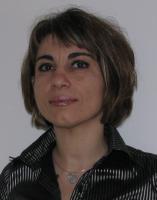 I came to Dacia almost 2 years ago, as a Quality Systems Consultant. Apart from its fame, I chose Dacia for the innovation it brings at all levels: manufacturing, quality, information systems, human resources, and, of course, communication. It is the ground 0 of the area around Arges. I was right to come here; I have been trained to fulfill my obligations.
Every day is an opportunity to discover more new things, to improve my skills and abilities and, why not, to get a promotion.
I am surrounded by innate professionals who help me do my job. Even during a crisis such as the one we are facing, the people do not leave the plant, because Dacia gives them a sense of safety
Cristian SAFTA, Head of Workstation, Division of Mechanical Process Engineering for Romania: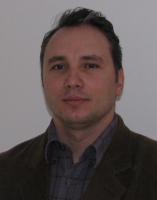 I first came to Dacia 11 years ago, to achieve what my parents achieved as employees at the plant back in the 70s: professional, social and spiritual fulfillment. I can only do that by harmoniously blending work and my passion for cars.
To me, Dacia is past, present and future.
Dacia contributed to my personal development with the help of professional training programmes, of the professional experience I acquired and thanks to an environment of stability and safety, of confidence and positive professional relationships. Moreover, I have the satisfaction to have contributed, with my colleagues, to reinforcing Dacia's brand image, and, thus, promoting Romania around the world.
Thank you, Dacia !